Happy Birthday Lovisa!
It's official – Lovisa is 12 years old! A lot has happened since we opened our first store in Melbourne, Australia 12 years ago. We now have over 550 stores in 20 countries across five continents, a webstore and even a blog (which you're reading now, welcome!).
In celebration of the 12 years we've been servicing your styling needs, we're counting down the top 12 trends of the moment! Ready? Let's go!
 1. Scarves
Spotted all over the catwalks at London Fashion Week, we're stoked that scarves are back in the trends! Classy and versatile, they can be styled in all sorts of ways and easily morph from a headband to a ponytail detail to a bag accessory or a cute necktie – the options are endless. Check out our scarf collection here!
2. Chunky Rings
Bigger is better! From molten pieces to bubble rings and stack packs – rings are a happening thing and more is more. Spotted at Paris Fashion Week and again at the Melbourne Fashion Festival, the fashion industry's loving the trend and you are too! Browse our full range of rings here.
3. Crosses
A classic motif that never goes out of style, cross accessories were spotted on the New York Fashion Week catwalks this year. From fine pendant pieces to chunky layered chains, dainty studs to statement earrings – we've got crosses across every profile. Shop our range here. 
4. Butterfly Clips
Too cute to handle – butterfly clips are a 90s dream and they're here in a big way! They have even been spotted on couture catwalks in London Fashion Week. From colourful stack packs to elegant slides in classic metal tones, butterfly clips make for a versatile hair accessory that can complement a formal or casual look. Shop them here.
5. Chokers
No chain no gain! While chains are always in style, this year has seen a resurgence in 90s and early Y2K trends and chokers are back in a big way. They were all over the catwalks in Milan and New York Fashion Week. Whether you're into metal chains, dramatic black pieces or glamourous diamante-embellished chokers – we've got necklaces for all your styling needs. Shop our range of chokers here.
6. The Colour Purple
Black and white, beige and tan – these colours are constants. However, bold colours trend and purple is the colour of the moment. It was all the rage at New York Fashion Week, and it'd been featured in collections all over the fashion industry – from couture to ready-to-wear. Browse purple products here.
7. Pearl Hoops
If hoops are good, and pearls are better – does that make pearl hoops the ultimate earrings? Too soon to say, but they're certainly a trend worth noting! They were spotted at Paris Fashion Week and Melbourne Fashion Festival this year. They're a perfect blend of classic and on trend – and they're oh so chic! Shop them here.
8. Circles
You spin me right round baby! Shapes never go out of style, and geometric earrings have been a happening thing since the 60s – but circles are the shape of the moment! They dominated at Paris Fashion Week, and they're a clean and classic shape that can be dressed up or down. Circular chain belts, disc drop earrings, pendant pieces – the list goes on! Shop the roundest shape here.
9. Colour-Block Headbands
Spotted on the catwalks in London Fashion Week, colour-block headbands are effortlessly chic and provide an easy fix for a bad hair day. With a nod to 60s styling, they look contemporary yet timeless and they can be worn to colour match or contrast your outfit. Shop our headbands here.
10. Floral Earrings
Flower power! You can't go wrong with florals. From feminine drops to girlish hoops, flowers are a pretty motif that evokes springtime vibes year 'round. Making a statement on the catwalks in New York Fashion Week, they're creeping back into the top trends. From hoops to drops, studs to stack packs – floral earrings are all the rage. Shop them here.
11. Crystal and Pearl Pairings
Tale as old as time! Crystal and pearl pairings are a 1920s dream that won't go away – and why would we want them to? They were all the rage at Milan Fashion Week. Wearing a combination of crystal and pearl gives your look a sophisticated finish that channels effortless elegance. Shop styles here.
12. Padlock Charms
Keep it under lock and key! It's no secret that padlock charms and chains make for cute embellishments! From chunky chains to fine pendant necklaces, dainty huggies to statement hoops, we've got padlock charms in every profile. Shop them here.
There you have it! A trend for every year we've been with you. We've had a blast, we hope you have to!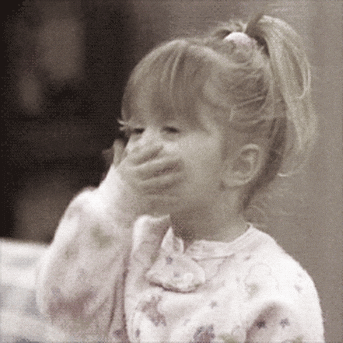 With love,
Lovisa